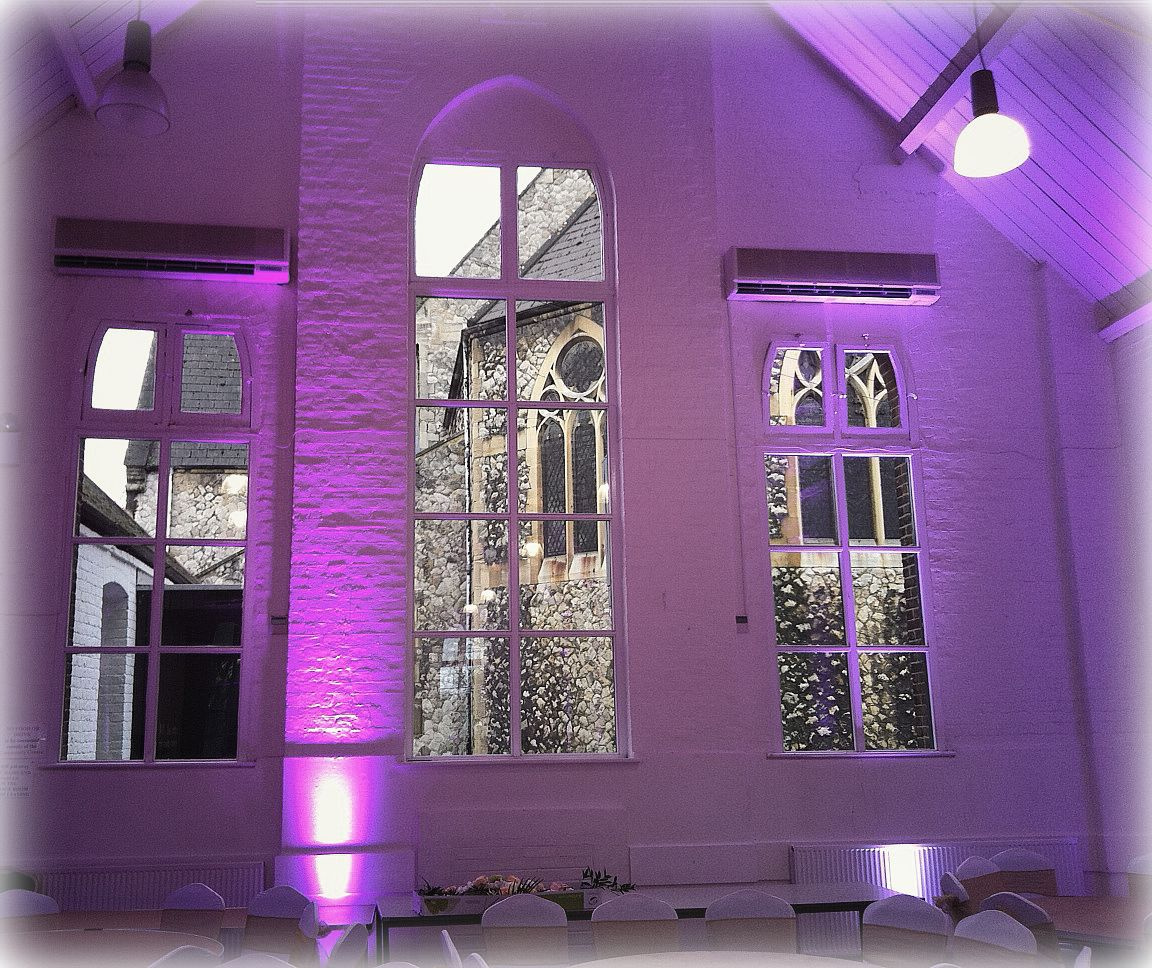 We offer two large Halls and three meeting rooms to hire: the Old Hall, the Sports Hall and 3 meeting rooms. Please note that some regular activities take place at the Centre throughout the week, hence one off bookings are subject to availability.
The Old Hall is a very popular social venue with a capacity for 200 guests. It is an excellent choice for large community events and private functions such as weddings, christenings, birthday parties, album launches, fashion shows and photo shoots.
The floor area is 205 sq.m. with a 25 sq.m. stage with a white projector screen. The Hall has spring oak flooring, very large windows and is air-conditioned. The Hall benefits from a separate entrance to the Community Centre and is connected to the Kitchen via a hatch. The Hall comes with 20 five -foot round tables and 200 banqueting chairs.